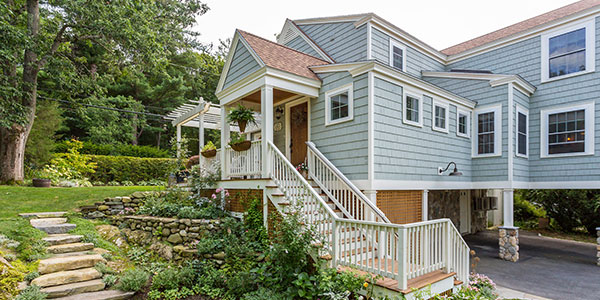 Featured Project
This 1940s cape had a lot of charm but was short on space. A two story addition and deck gave the growing family exactly what they needed. The new foyer entrance has high ceilings with exposed beams and custom built ins while the adjacent laundry room boasts great storage and work space.
Testimonials
This team came to me well recommended so I was confident from the start that I would have a good outcome. At the same time however, I had never done anything like this before so wasn't sure how to begin. After a visit to my home and discussion about the project, Sean suggested places I might go to choose flooring, tile, vanity and other accessories. No pressure, just good suggestions. Then we set a date for the renovation to begin.
We could not be more delighted with the renovation you recently completed for us. Not only was it an extreme pleasure to work with you, the end result far exceeded our dreams! You took our house, and with painstaking care, skill and pride, made it our home.
Your enthusiasm for building and hands-on approach helped facilitate the project. You should be assured that these qualities are also reflected in the product. A hands-on approach in today's sometimes, impersonal business and civic climate is something one can "hang your hat on".
The Executive Board of First Church of Christ